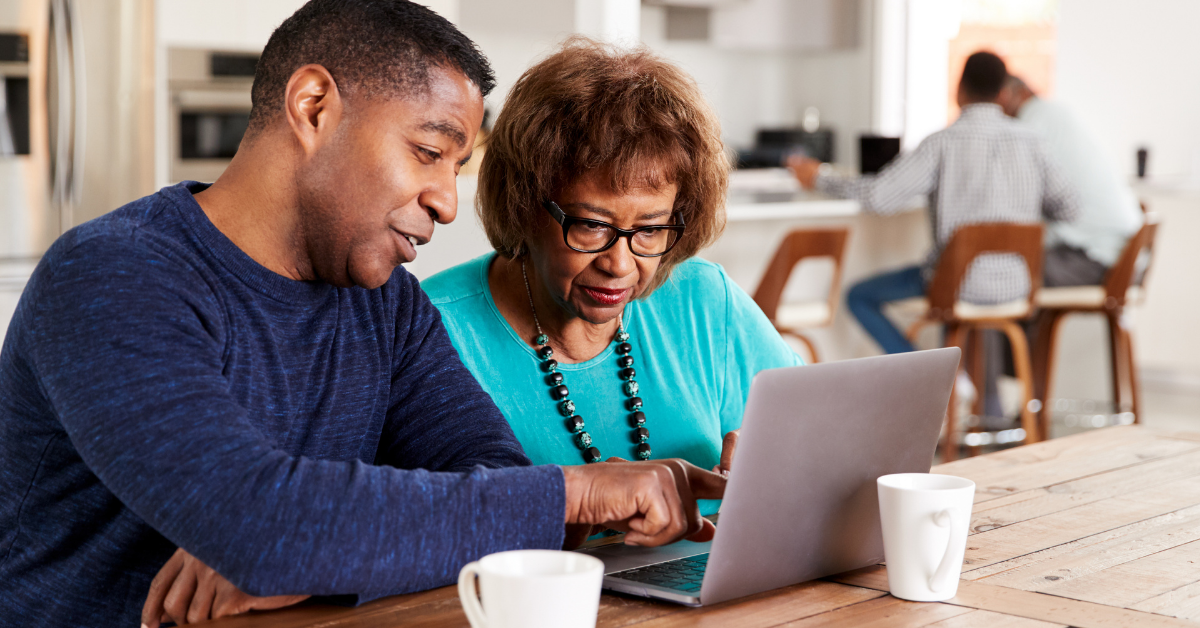 Every major decision has a plan. Every plan requires resources to help execute that plan for the most desired outcome. So, too, it is with decisions regarding your plan for the future.
At The Carrington at Lincolnwood, we've created decision-making senior living resources that make it easier for seniors and their families to reach promising results when planning for the future. After all, it has always been our goal to fulfill seniors' wants and needs without compromising their preferred style of living.
What Are Your Questions?
You may currently have questions such as:
Where should I begin my senior living search process?
What are the senior living options I should be looking at?
What defines each option and at what cost?
How might future care needs impact my overall plan?
Here, we'll give you a starting point for your search. The Carrington has developed decision-making senior living resources to help answer your specific questions. We outline these resources below to help you find the most active and inspiring senior lifestyle possible to meet your wants and needs.
A Complete Menu of Senior Living Resources
1. ROOBRIK—Getting Started.
The Roobrik personal assessment is a great place to start. The Carrington has partnered with Roobrik to help you learn about your needs and options. Roobrik's assessment tool helps older adults and their families think through care and living decisions with compassion, insight and personalized recommendations for next steps. Any personal information shared through the Roobrik assessment survey is totally secure. Your responses will be transmitted only to The Carrington with your permission. Roobrik helps make health and care decisions easier. Learn about your care options within The Carrington's positive, uplifting environment and get a personalized custom report from Roobrik in about 4 minutes.
2. RETIREMENT LIFESTYLE GUIDE—Compare and Contrast.

The Carrington has created an interactive guidebook that presents insights and perspectives into finding the senior living community that's right for you. Given the many communities and retirement lifestyles available these days, you'll want to have this information readily available as you visit particular communities and make decisions essential to your future. Helpful tips offered within this guide include:
Insights on services, amenities and care levels you should consider.
Questions to ask yourself—and the communities you visit—when comparing lifestyles.
Tips for personally evaluating the communities you visit and comparing them to your own wants and needs.
3. COST CALCULATOR—Financing Your Future.
The decision to move to a senior living community versus aging-in-place in your own home brings to light many questions for a family—not the least of which is affordability. The Carrington's valuable Cost Calculator helps clarify the financial benefits of moving to a community. In addition, this handy resource helps you compare the cost of residing at The Carrington at a particular level of care versus the potential costs of in-home care should you decide to remain at home. See for yourself how the numbers work out! This tool is online, quick, easy-to-use and confidential.
4. PERSONAL RESOURCES—People Are Here for You!
You're not alone in this decision-making process. Facing decisions affecting your health and well-being, or that of a loved one, are difficult, even frightening. Please think of everyone at The Carrington—staff, residents, families—as trusted resources you can turn to; friends who can offer objective education, guidance and testimonials. Here are specific ideas on how we can personally help with your senior living decision-making:
We invite you to contact us to discuss your specific circumstances, questions and concerns. We'll even introduce you to some of our dynamic residents. We all look forward to serving as a resource for you!
Discover inspired senior living by experiencing The Carrington for yourself.