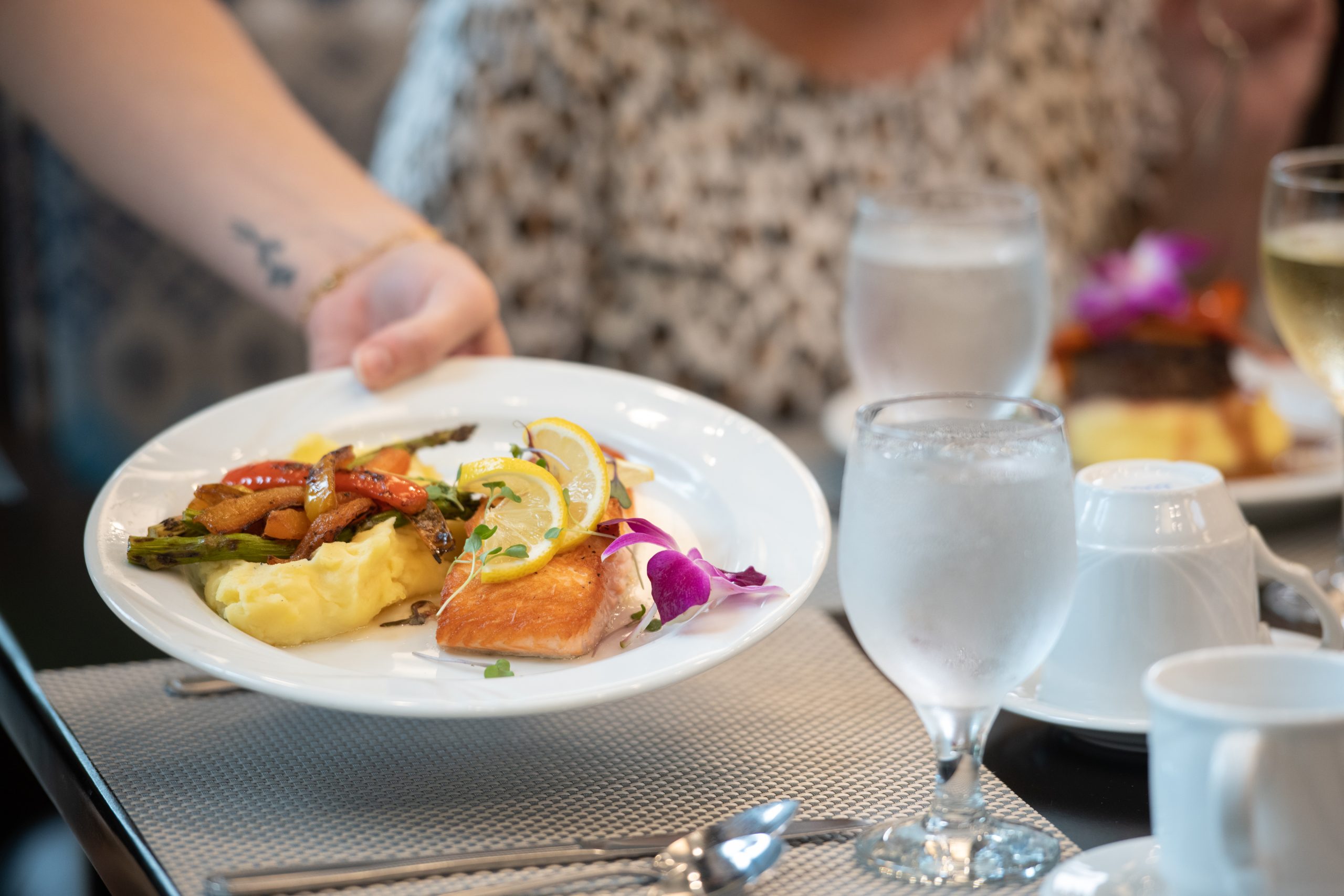 Important information from The Carrington at Lincolnwood – A Senior Living Community in Illinois.
Some foods you eat can help your memory – it's true!
When considering your personal plan for health and wellness, don't forget about brain health. After all, your brain is Command Central for your entire body. It keeps your heart beating, your lungs breathing, your legs moving and your digestive system digesting.
As a savvy senior interested in overall wellness in your retirement years, you cannot ignore brain health. Of course, experts tout well-founded training and exercise to increase brain flexibility and function (especially for memory and concentration), but did you realize certain foods are also important for brain function?
Often called brain boosters, these foods positively impact your brain's ability to function at maximum capacity. Here, we share six brain-boosting super foods—some may be unexpected.
6 Brain-Boosting Super Foods
Another "cup-a-joe"?
Caffeine in coffee stimulates your brain and nervous system, and may lower your risk of diabetes, Parkinson's, Alzheimer's, mood problems and headaches. Recent studies have shown that coffee consumption keeps your brain alert, improves your mood, and sharpens your concentration and attention. Another perk: Coffee is naturally calorie-free (as long as you don't load it up with sugar, cream and flavored syrups).
For brain health, fish really matters.
Research suggests people who regularly eat fish tend to have more gray matter in their brains—and gray matter contains most of the nerve cells that control decision-making, memory and emotion. If it's fatty fish like salmon, trout, albacore tuna, herring and sardines, even better. Almost 60% of your brain is made of fat, and half of that fat is comprised of omega-3 fatty acids which the brain uses to build brain and nerve cells. These fats are essential for learning and memory.
The incredible, edible egg.
Eggs, especially the yokes, are one of the richest food sources of choline, a nutrient that's critical to brain function.
Go nuts for nuts.
They're good for your brain, especially memory. All nuts are healthy, but the one shaped most like a brain—the walnut—is by far the most beneficial to the brain. It's the fatty acids in walnuts that help decrease the protein concentrations responsible for the accumulation of plaque in the brain of those suffering from Alzheimer's. Research has shown eating nuts can improve heart health—and a healthy heart means a healthy brain. Another study found regular consumption of nuts could be linked to a lower risk of cognitive decline in older adults.
Broccoli – A super-veggie.
Vitamin K makes broccoli a real brain booster. Broccoli has lots of vitamin K, along with a number of powerful plant compounds, including antioxidants that give broccoli an anti-inflammatory effect.
Orange you glad they're good for you?
By eating just one medium orange daily you can get almost all the vitamin C you need in a day. Important for brain health, vitamin C is a key factor in preventing mental decline. One study discovered higher levels of vitamin C in the blood were associated with improvements in tasks involving focus, memory, attention and decision speed. As an antioxidant, vitamin C helps fight off free radicals that can damage brain cells. It also may protect against conditions like major depressive disorder, anxiety, schizophrenia and Alzheimer's disease. Other great sources of vitamin C are bell peppers, tomatoes and strawberries.
The Carrington supports brain-boosting super foods.
The Carrington is the perfect place to support all these brain-booster options, and more. An excellent dining and culinary services staff is led by Director of Culinary Services, Don Zajac. Chef Don is responsible for ensuring our residents' overall satisfaction with their dining experience. He manages menu selections, analyzing current food trends to meet the high standards and nutritional requirements of our residents.
Chef Don and his team are always working on menus and food options that contribute to the health of the seniors who live at The Carrington. Going above and beyond, the dynamic dining initiatives the culinary staff takes seriously include:
Assisting residents personally with their dietary plans and nutritional goals.
Sharing healthy recipes residents can prepare in the full kitchens in their apartments.
Making sure chef-prepared meals and dining menus include a variety of options featuring heart- and brain-healthy foods.
Joining other residents—horticulture hobbyists—in 2023 to grow herbs in The Carrington's community gardens. Chef and his team then incorporate the home-grown seasonings into their favorite dishes.
Learn more about how The Carrington can help you live well and provide healthy choices in retirement. Contact us by filling out the form on our website.