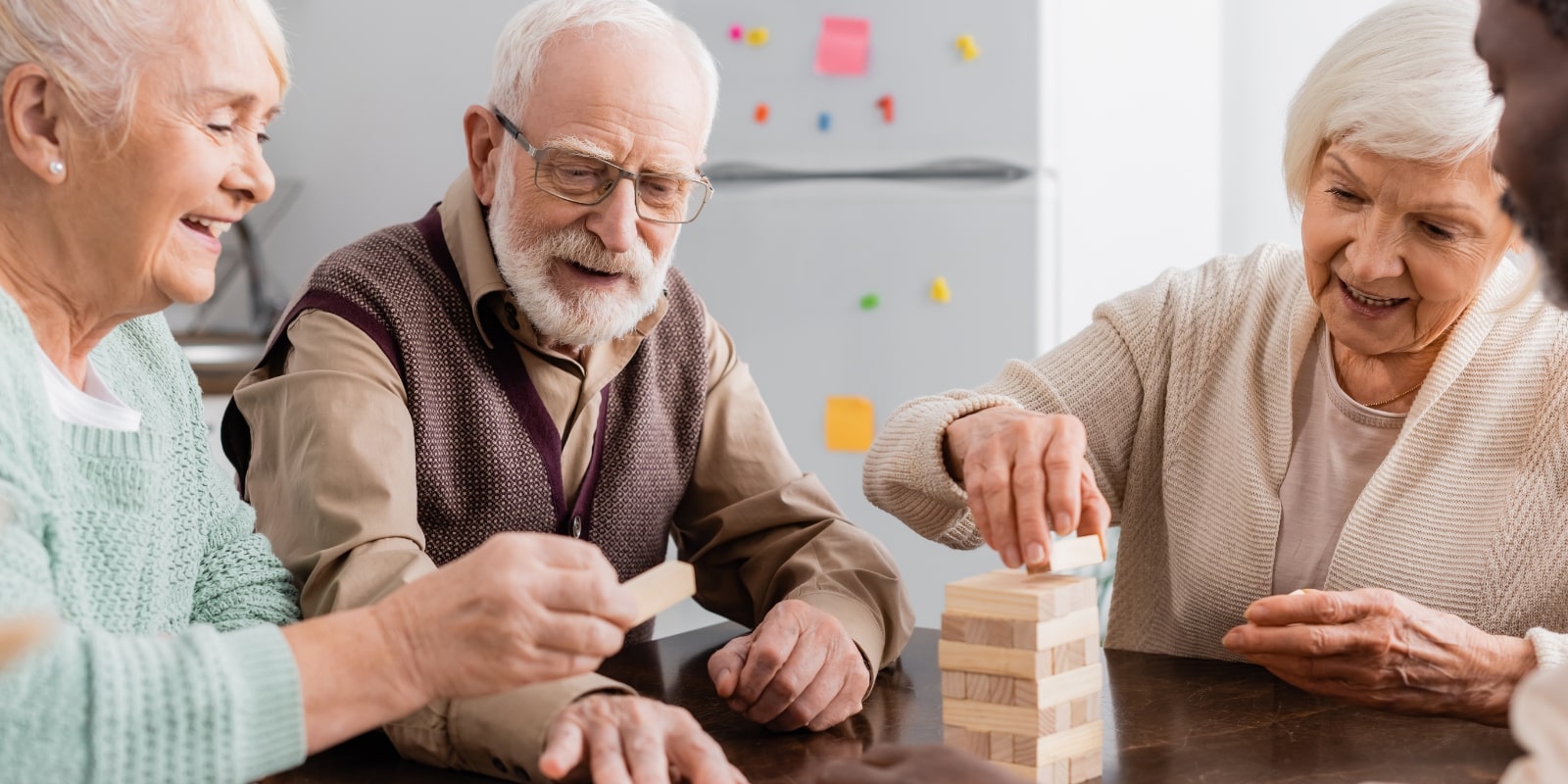 If your goal for a rewarding senior living experience is to find a community where you can maintain your active lifestyle and take life at just the pace you want, then you owe it to yourself to take a serious look at The Carrington at Lincolnwood. The Carrington's approach to activities, clubs, events and outside excursions is to let the residents help design what they want. We like to think of our senior living community as an extension of your current way of life, and we just make it a little easier!
To give you a crystal clear picture of the active lifestyle you could be enjoying at The Carrington, we enlisted the help of the community's Life Enrichment Director.
Let's take a closer look!
A comprehensive approach to great activity with friends and neighbors.
In working hard to provide what The Carrington residents want to see on the community's weekly, bi-monthly and monthly activities calendars, the Life Enrichment staff coordinate activities, clubs and events that fulfill the residents' social, intellectual, physical, emotional and spiritual needs. There is something for everyone, and all are invited to join in—as they wish. This comprehensive approach does wonders to combat the isolation and loneliness that can so often creep into the lives of older adults. Community is important as you age. Here are some of the activities residents can participate in at The Carrington:
Do you enjoy games? The Carrington residents love table/board games—all year round! Mahjong and Rummikub are the focus of several popular clubs. Bridge, Poker and Canasta are popular, as well. Games bring all residents together for enjoyable socialization.
Add a little physicality. And for those who appreciate a little movement in the games they play, several residents have organized a Chair Volleyball League. And, of course, there are a full slate of wellness, exercise and fitness activities in the community's state-of-the-art fitness center.
Let the creative juices flow. "Crafting with Julianne," Creative Arts Club, Quilting Guild, knitting and crochet groups, and sewing clubs are all popular with residents of The Carrington. There's even a Mend-It Club if you need an occasional tear or tatter stitched up on your favorite jacket.
Thanks for your service. A special Veterans Club is available for those who have been in the service.
You Can't Fool Mother Nature. She's the best when your inner-self needs a little spiritual connection. Just ask the members of The Carrington's Nature Club.
Let's Grow Something. Continuing with the "nature" theme, The Carrington Gardening Club is already actively preparing for spring planting. Specially designed areas on campus are specifically slated for community gardens developed and cared for by The Carrington residents.
What's Happening? One of the most well-attended clubs—and the most vocally interactive—is the Current Events Club. Good information, lively discussions and fun! It's a group that Erica plans to inject even more life into in the coming year. Given all that's happening in the world around us, along with the guest lecturers that Erica has planned, this club is sure to remain popular.
Weekly Wednesday Happy Hour. Every Wednesday, residents get together to listen to live music, celebrate holidays, and enjoy cocktails and snacks.
More great social activities, clubs, events and excursions are planned for the future.
The Life Enrichment team, together with the Activities Committee of The Carrington's Resident Council, have these new opportunities planned for the coming months:
Art Appreciation Club
Wildlife Discussions
Expanded Current Events Club and Live Lecture Series
A Movie Club
A full slate of musical entertainment—AND a Community Choir
Off-campus excursions for shopping, dining, theatre, museums, cultural exhibits, parks and nature reserves like the Botanic Gardens—when the weather gets nicer and all COVID restrictions are lifted.
Sounds like fun, right? And residents of The Carrington are free to experience it all thanks to the carefree, maintenance-free lifestyle and all the amenities and services they enjoy here. Join us to pursue your passions and dreams for an active, fulfilling retirement. Contact us to schedule your in-person tour today.