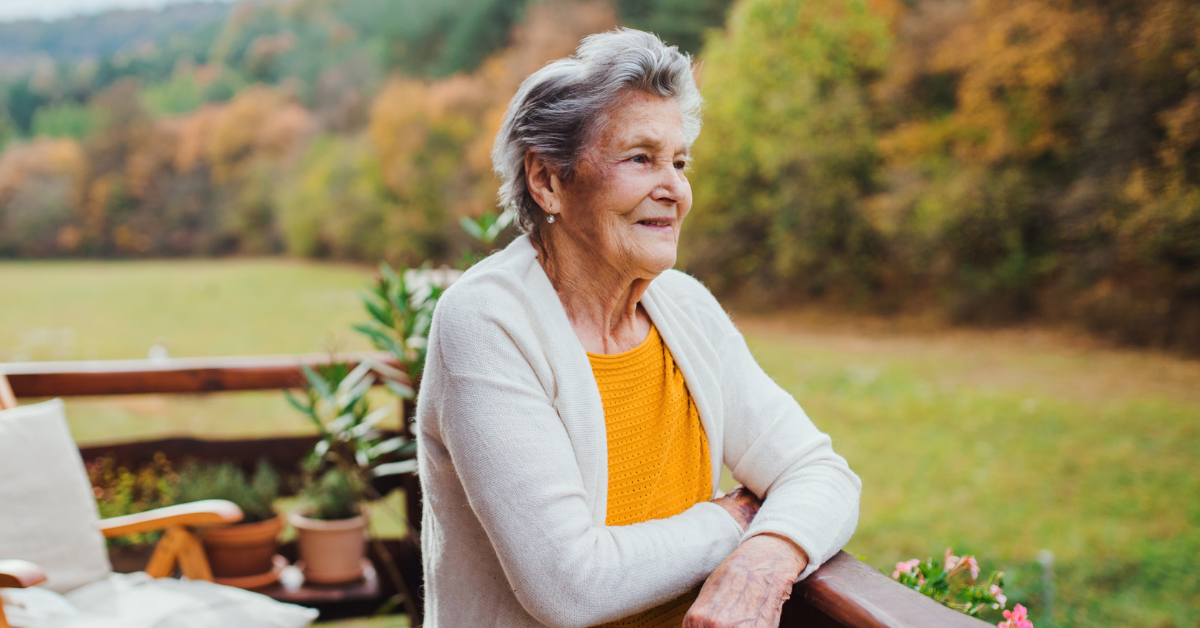 In October, The Carrington hosted a special 2-part webinar series, Understanding Dementia. Presented by Teepa Snow and her Positive Approach to Care® team, the series shed light on support and care resources for adults, their families and caregivers currently dealing with cognitive issues in their daily lives. This series is just another way The Carrington supports not only its own residents but those within the surrounding Lincolnwood community through important and timely educational opportunities focused on senior living and its potential challenges.
Here, we'd like to further emphasize the importance of understanding the culture of dementia support and how The Carrington creates positive care experiences for all its residents—at every level of living.
What Is a Positive Approach to Care?
Dementia is a term used for more than 120 different types, causes and ways the brain is changing. It is a progressive disease, and there is no cure. Positive Approach to Care—so appropriately named— is Teepa Snow's company, and its mission is to improve the understanding and culture of dementia care one mind at a time. Their mantra is: "Until there's a cure, there's care."
One of the world's leading advocates and educators for anyone living with dementia, Teepa and her team collaborate in more than 30 companies worldwide. Their positive approach to care includes these tactics, and more:
Promoting a thorough knowledge of normal brain change through the aging process.
Recognizing the earliest signs and symptoms of cognitive states.
Knowing the risk factors for developing dementia.
Developing strategic plans using physical exercise, cognitive activity and nutritional resources to reduce the risk for dementia.
As you may have guessed, the company's positive approach is all about knowing what you're dealing with and then never losing sight of the constant need to remain supportive and attentive to the person dealing with this disease. The Carrington endorses this approach as well.
A Unique Environment for Caring Dementia Support
The Carrington always looks to the experts for the benefit of its residents and staff. Continued learning is key to The Carrington's approach to care. As a result, everyone benefits from training, education and concepts that positively impact the lives of our residents every day.
The community takes a holistic approach to care and believes there's no such thing as one-size-fits-all. This is why The Carrington's MOSAIC program is composed of three levels of person-centered care, each made of up a full range of customizable services that deliver exceptional, individualized care designed to satisfy the needs and wants of each resident. MOSAIC allows residents to live their best life, creating positive experiences for all residents, even as health changes occur.
Specifically, the community promotes a culture of well-being and engagement for every level of care by first employing an assessment to determine which level of care is right for the resident. This assessment tool is called Roobrik and helps older adults and families think through care and living decisions with compassion, insight, and personalized recommendations, making health and care decisions easier. Any personal information shared through the Roobrik assessment survey is totally secure. Learn about your options within The Carrington's positive, uplifting environment and get a personalized custom report from Roobrik in about 4 minutes.
Peace of Mind for Families
In summary, The Carrington's positive, personalized approach to dementia care—all care, for that matter—provides peace of mind for families. A holistic approach to care, MOSIAC, the Roobrik assessment, and vibrant community outreach providing learning opportunities for all work together to strengthen what the community offers to those dealing with cognitive care.
Our long-term care brochure will give you even more insight into The Carrington's positive approach to care. And don't forget to schedule your in-person tour today.