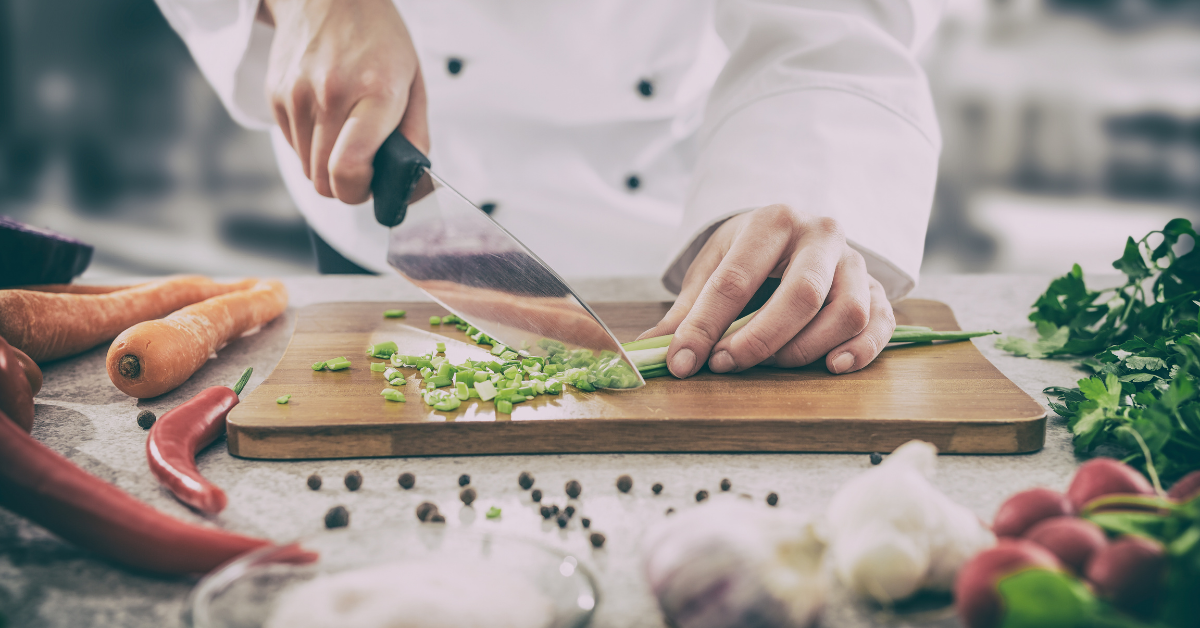 Eclectic comfort foods highlight The Carrington's forward-thinking, nutritional dining options.
Active living at The Carrington at Lincolnwood offers residents the opportunity to engage in all levels of living. And with this comes one of its most popular—and nutritional—services, the truly dynamic dining program. In fact, we find that one of the most frequently asked questions of future residents is: What's the food like? We're glad they ask because we take pride in creating healthy meals that taste great!
Masterful Direction
The Carrington is pleased to have the professional leadership and culinary creativity of Executive Chef Don Zajac in charge of such an important aspect of vibrant, active living. Chef Don holds a culinary degree from Joliet Junior College with business coursework from Illinois State University. His career includes positions in fine dining restaurants, hotels and a casino. He has medaled in multiple American Culinary Federation (ACF) sanctioned competitions. Additionally, he won the ACF Award of Excellence while acting as General Manager/Executive Chef at Harborside International Golf Center.
Further, Chef Don is a leader in the local culinary community. He has been a guest on local media broadcasts, was chosen to represent Chicago as a Chef Ambassador in Belfast, Ireland, and is the current president of the Chicago Chapter of the ACF—which has one of the largest memberships in the country. Chef is active in volunteerism with groups such as For the Love of Chocolate Scholarship Foundation where he's a Board member, Esperanza, March of Dimes, After School Matters, and various workshops at multiple schools.
Dining Options That Fit A Basic Philosophy
Chef Don characterizes his culinary philosophy for The Carrington as American Eclectic. "It's a version of upscale comfort food that I believe complements the tastes of our residents very well," he says.
"We handle dietary concerns and specific healthy eating programs on a one-on-one basis," says Chef Don. His healthy nutritional practice includes fresh ingredients and limited use of salt, fats, and convenience foods.
The Carrington values safety and security, which extends to their dining options. "COVID times have been challenging," says Chef Don. "We're still following guidelines from the Illinois Department of Public Health (IDPH) and have been very consistent with social distancing, use of hand sanitizer, and proper spacing between tables." Currently, the community is enjoying a high rate of vaccination among residents and staff. And so, this makes small group dining possible and a quicker return to normalcy in all dining venues.
Resident-Centered Dining Options
The Carrington's resident-centered active lifestyle extends to the dining services program, as well. Residents work with Chef Don to share their food and beverage preferences. That's because new menus are created regularly for each dining venue. Input from resident comment cards and the Resident Food & Beverage Committee is appreciated and taken into account.
Chef Don's face lights up when he describes signature entrees that have become popular favorites—thanks to resident input! One such signature entrée is a lamb loin marinated with rosemary and mint. It is seared to a rare temperature and accompanied by a turnip custard and fingerling potatoes.
Other popular menu items include:
a simple grilled cheese/tomato soup
meatloaf/mashed potatoes & gravy
grilled Atlantic salmon with lemon
Besides continuing to provide creative menus with the freshest possible ingredients, Chef Don has planned for future unique interactive culinary experiences with The Carrington residents. "I would love to schedule a few small dinners where we can talk about the food. Also, I'd like to use technology and record online demonstrations for in-home viewing by residents," he says.
Check out our events page on the website to get a chance to sample Chef Don's cuisine. Register online or call (847) 744-9469 to make sure you're included on the invitation list for future events like this.
Excellence Does Not Go Unnoticed!
The Carrington is celebrating a year of triumph over adversity. This is best showcased by the SeniorAdvisor.com Best of Senior Living 2021 award by A Place for Mom, Inc., the largest senior living referral service in North America. The community's dining options played a major part in securing this honorable designation.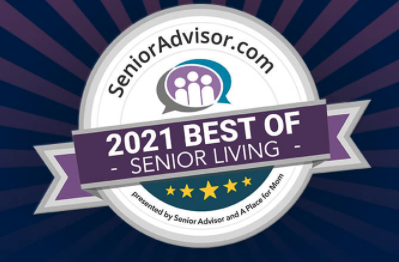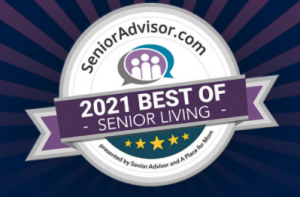 Of course, how residents feel about the lifestyle offered is of greatest importance. For example, we recently enlisted the help of residents and their family members to gauge their satisfaction with all aspects of life at The Carrington and received a 98% positive response.
We'd like to show you The Carrington's incredible lifestyle. Contact us online or call (847) 744-9469 to arrange a virtual or in-person private tour. In fact, make it for lunch! Get a little taste of The Carrington. Experience how you can maintain healthy eating habits while enjoying your favorite staples.