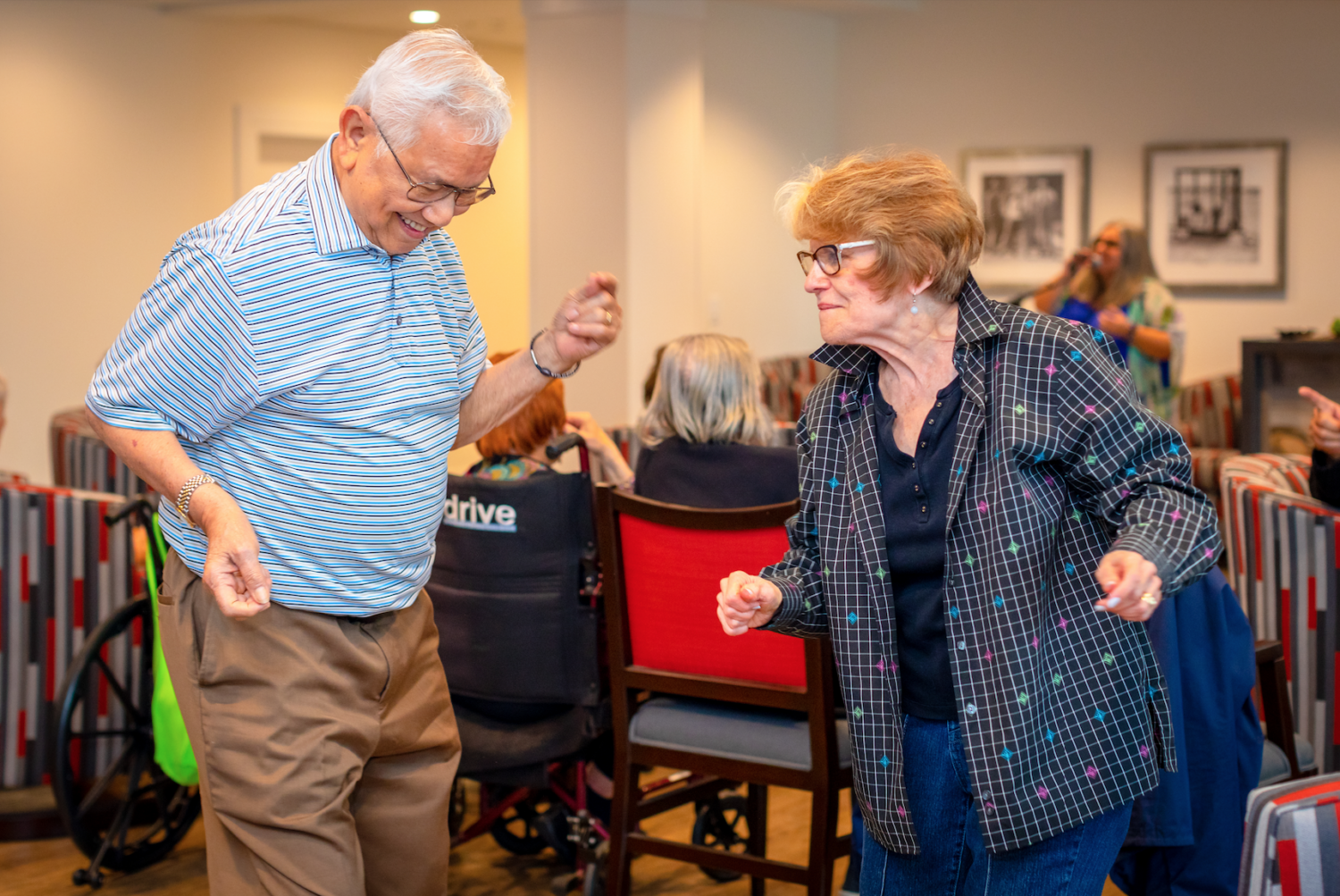 Some think home maintenance isn't a big deal or that it's just a chore that goes along with homeownership. But think about how much time you spend on the upkeep of your home—inside and out—in every kind of weather. Couldn't that time and energy be put to better use making memories with friends and loved ones or simply enjoying the lifestyle you deserve? Have you considered maintenance-free living at The Carrington?
What Is Maintenance-Free Living?
You might have heard the term "maintenance-free" when it comes to senior living options, but you're not exactly sure what it means. Simply put, it's where you get all the benefits of enjoying your home, plus more time to do the things you love.
The Carrington at Lincolnwood offers maintenance-free living—allowing seniors to enhance their active lifestyles and enjoy their favorite activities all year-round, no matter what the weather. The Carrington is a community designed for senior adults who desire a service-rich retirement of growth, connection, security, and choice. With seven different independent living floor plans and configurations to choose from, each residence offers an independent, maintenance-free lifestyle of convenience and comfort with the flexibility and security of additional care services, if and when they are ever needed.
Your Lifestyle Only Better
Things have changed dramatically in the last decade or so, as the American Dream moved well beyond a forever home with a white picket fence. Now, more and more Americans—especially seniors—are considering a home where there's no lawn to be mowed or fence to be painted. Seniors do not have the time or the inclination to take on these tasks anymore. And that's OK! The active lifestyles of today's seniors make them want to get the best out of their free time. Maintaining gardens and homes is more of a chore than a joy—and certainly not part of their plan.
The Carrington offers the best of your current lifestyle—only better. Your favorite activities do not have to stop because of an unexpected snowstorm. Convenient and different from your neighborhood home, right? At The Carrington, the friendly and skilled staff takes care of all these details so you have more time to continue your favorite activities, and even pursue new interests. Plus, there's the real pleasure of being part of a diverse, close-knit community of neighbors and friends who share your lifestyle and interests. Everyone's common goal is to have positive experiences each and every day.
Resident-Centered Planning—Always!
As we focus here on all the benefits of a maintenance-free lifestyle, let's take a look, as well, at what you might be doing to occupy all the extra time you'll have. The Carrington not only has a reputation as a valued maintenance-free community but also as a trusted resource for a vibrant, active, and thriving senior lifestyle—one where the activities are resident-centered.
You do exactly what you want to do, as you choose from various activities organized for you. The programming professionals at The Carrington know what seniors enjoy. Without leaving the community—and remaining safe and socially distant these days—you can join neighbors and friends for socialization and engagement in activities such as bridge, cribbage, mahjong, and billiards; stitching, knitting, and needlework groups; creative arts classes; book clubs and current event discussions; live musical performances, special speakers, and movie nights; restaurant-style dining; and festive celebrations surrounding all holidays. The Carrington's photo gallery will give you a feel for the ambiance of the community's social and activity areas. And, the community's regular COVID-19 updates will illustrate how safety is a priority when residents connect with neighbors and friends throughout the year.
What About Getting Away?
Your maintenance-free lifestyle away from The Carrington is focused on service and convenience, as well.  You can say goodbye to hazardous road conditions, detours, and never-ending road construction to get to medical clinics, professional offices, houses of worship, or to spend time with family and friends. The Carrington's concierge services will get you where you need to go. And if you plan to spend vacation time away from The Carrington, someone is always there to check on things, water your plants, and more. It's a lock-&-leave lifestyle now that you have the free time for that world tour or for an extended stay with the kids down south. Just pack up, turn the key and be on your way—worry-free!
One More Benefit. . .
Considering a move? We help with the process. The Carrington has partnered with Moving Station®, a leading senior relocation company dedicated to making your move smooth and easy. Working with The Carrington's personal relocation manager, Moving Station agents will assist with finding downsizing experts, real estate agents, a team to pack your home, movers, and other smart move-related decisions.
Your Next Step
Old Man Winter has settled into Chicagoland for now, but residents of The Carrington have not missed a beat in enjoying their active fulfilling lifestyle. The outside elements have little impact on what's happening inside our dynamic community. Let us show you The Carrington's maintenance-free, vibrant, safe, and secure lifestyle. Contact us online or call (847) 744-9469 to arrange a private in-person or virtual tour. Follow us on Facebook!