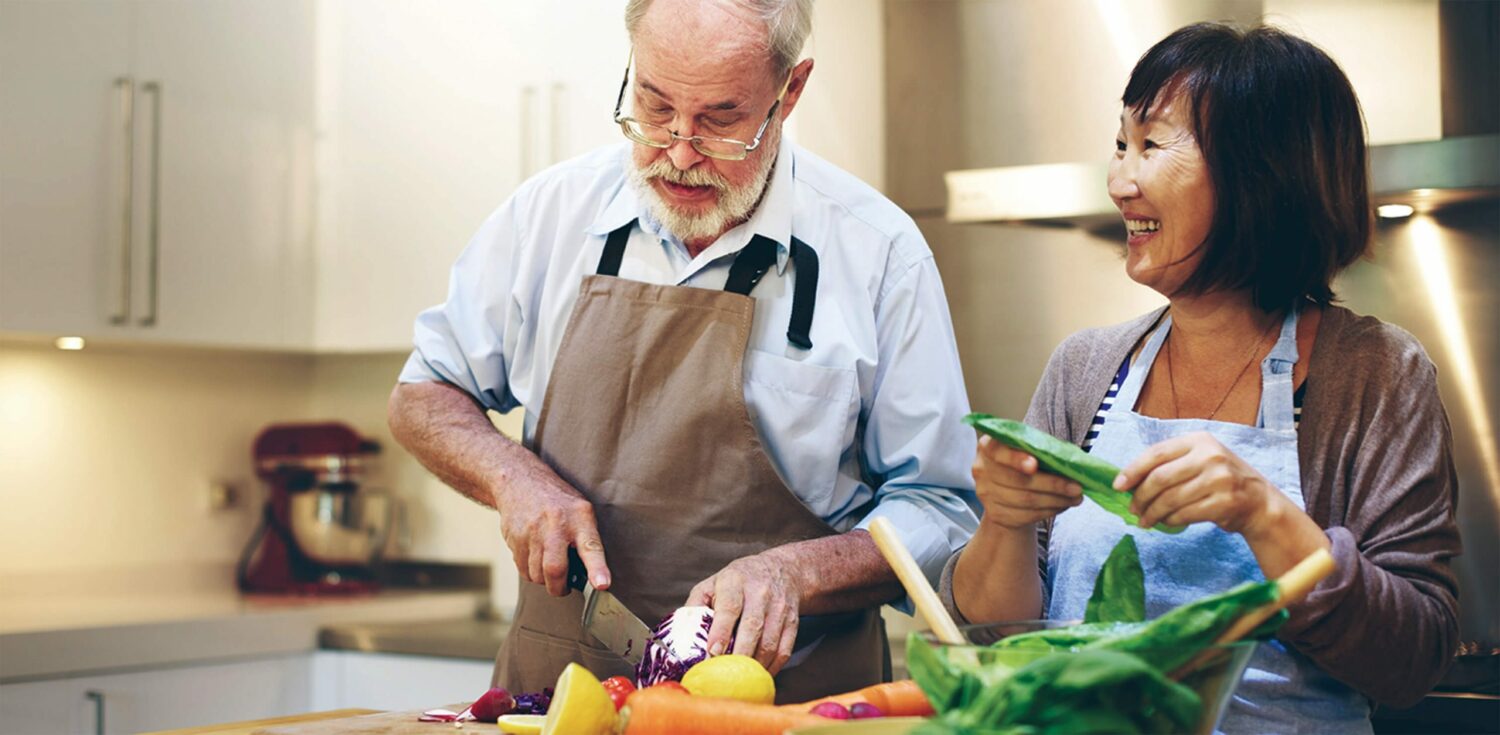 Deciding where you'd like to spend your future is difficult enough in normal times, let alone during a pandemic that appears to be impacting most community living models across the country. Making decisions during a health crisis can feel even more challenging. There's a lot to consider.
Here, we'd like to share some of the more common thoughts we're hearing and dispel the misconceptions about senior living lifestyles in the times of COVID-19. These thoughts just may be keeping you from making a move that will enhance your future—especially if that future includes The Carrington.
MYTH: Once I move, I'll be separated from my family and friends.
TRUTH: The talented professional staff at The Carrington is there for support. Their foremost objective is to make sure all residents live well, be well, and enjoy a healthy, fulfilling life. Experts say: ". . . seniors gain benefits by laughing together, caring together and being together."
MYTH: More people around—more virus, right? I'm safer trying to manage and stay well alone.
TRUTH: From your current home, you likely have to venture out into the surrounding area quite a bit, which can expose you to a lot of people with the virus. Independent senior living communities like The Carrington are focused every day on keeping people safe, so your risk of exposure is much lower. Plus, it's easier to stay home because the staff is available to deliver groceries, meals, medications, and other essentials to your door.
And there's more that keeps you well at The Carrington. Because illness prevention and control protocols are enacted throughout the year, vaccination requirements, best practice checklists for flu and other outbreaks, nutritional and safety programs, medication management, exercise and fitness programs, and more, all work together to help keep all residents healthier and less susceptible to illness every day. These benefits should help assure you that The Carrington's controlled environment makes it one of the safest places when disease outbreaks threaten our population.
MYTH: I keep myself busy at home with things I like to do. I doubt that community living can fill my social calendar with anything better—let alone help me stay connected to friends and family.
TRUTH: The talented professional staff at The Carrington has introduced and supports new ways for residents to connect with loved ones. During the heat of the Covid-19 pandemic in-person conversations had been replaced with phone calls, parking lot serenades, and virtual visits. Internet/smartphone technology allowed the community to bring family members into residents' rooms without the risk of exposure to COVID-19. Now with updated guidelines our residents can enjoy visits with family in safe spaces throughout the community.
In addition, a very innovative activities staff is constantly searching for activities and resources that will help individual residents stay entertained and fulfilled. In-person participation following all CDC and IDPH guidelines for safety includes book clubs, worship services, educational programs, art classes, in-room exercise programs via the community channel, beverage/snack carts at your door, and other engaging activities that offer positive experiences for the residents in their own "stay-at-home" surroundings. And the great benefit here is that all these shared experiences will connect you to more and more friends helping you feel part of something bigger than yourself.
MYTH: I have everything I need right here at home.
TRUTH: The Carrington is actually an extension of your current way of life . . . only better. The Carrington makes living life to the fullest possible, especially with winter days on the horizon. In a community like this, life doesn't come to a halt because of the weather, our activity persists regardless of the snow outside. Crafted to promote a culture of engagement and well-being, the community encourages self-reliance, even when health challenges arise. And if this should be the case, in-home personal care and nursing services, as well as on-site Assisted Living and Memory Care services, including its innovative Bridge Program, are available for all residents.
And, when the pandemic is over, you'll be able to enjoy an even more vibrant community filled with more opportunities for in-person entertainment, and educational, fitness and social engagement—all things that don't come with a typical standalone home.
The Next Step…
The timing is perfect for your move to The Carrington. Call (847) 744-9469 or submit a form online today to take advantage of move-in deals and incentives. We would love to get to know you during a private in-person tour or with a virtual visit.
Stay well-connected with The Carrington by visiting our blog and following us on Facebook!