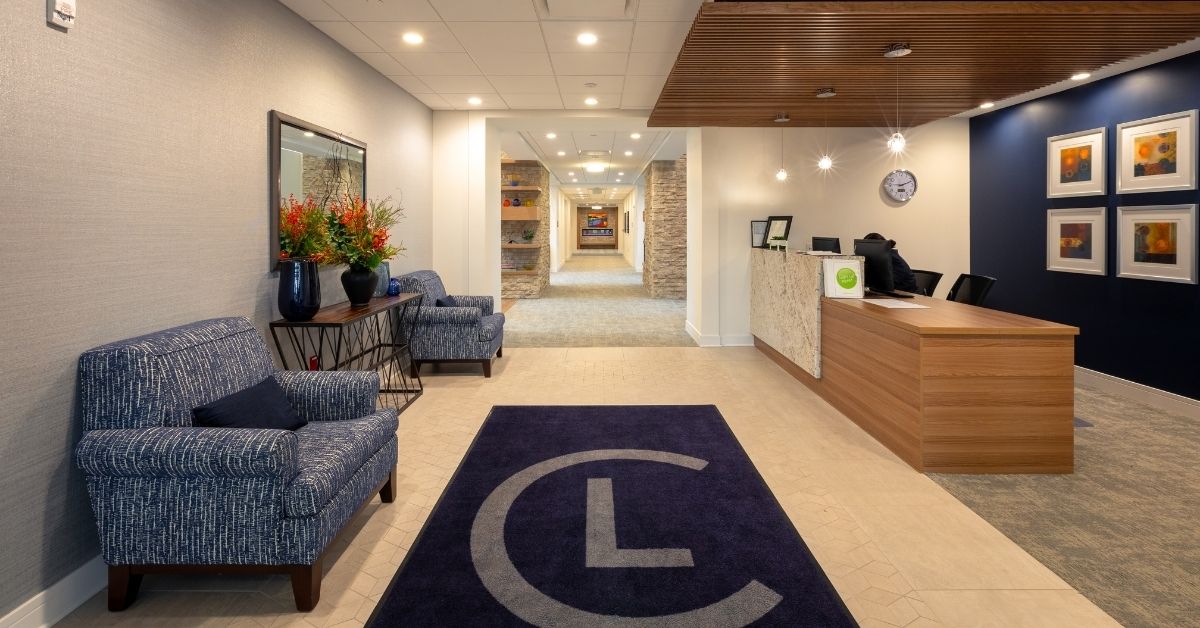 Remember the joyful "snow days" of your youth? You throw back the covers and jump out of bed a full hour earlier than normal. First, you pause at the window to check the drifts. Then, joining your siblings in a mad dash for the nearest radio or TV, you all huddle in your PJs to listen to school closings. Finally, your school is named, there's a YELP, and the sound of bare feet running back down the hall to the bedrooms. Next, a jump and a dive under quilts and pillows. But you can't go back to sleep—you've got to plan the entire FREE DAY ahead of you. Safe inside. Cozy as a family. Your favorite toys and games in position. Having fun. And plenty of snacks in the pantry. The snow day feelings of your youth—safety, coziness, activity, fun together, and great food—last throughout the winter months at The Carrington—no matter what the weather is doing outside. It's a good place to be anytime, but especially during the fast-approaching winter season. Here are 5 wintertime benefits:
#1: No more fighting the weather. If you live at The Carrington, there will be no shoveling or scraping—someone else takes care of that for you, thanks to maintenance-free retirement living. You can also say goodbye to hazardous road conditions and navigating snow and ice to get to medical clinics, professional offices, houses of worship, or to spend time with family or friends. And if you plan to spend vacation time away from your home at The Carrington, someone is always there to check on things. Just pack up, turn the key and be on your way to warmer climates—worry-free!

#2: Friends and neighbors, amenities, activities, and events ward off isolation. During the harsh winters of your past, do you remember feeling "held hostage" until the end of March? No interaction or socialization with others? You're not alone—and you never have to be at The Carrington. Without leaving The Carrington and remaining safe and socially distant, you can join neighbors and friends for socialization and engagement with a wide variety of activities, such as games like bridge, cribbage, mahjong, and billiards; stitching, knitting, and needlework groups; creative arts classes; book clubs and current event discussions; live musical performances, special speakers, and movie nights; restaurant-style dining; and all the parties and festivities during the upcoming holiday season. The Carrington's photo gallery will give you a good feel for the ambiance of the community's social and activity areas. The Carrington prioritizes these connections with neighbors in a safe way, especially during the times of COVID-19 and the harsh winter months.
#3: The Carrington promotes a culture of health and well-being year 'round. The Carrington doesn't stop for snow! Organized fitness and wellness programs are planned and conducted in a state-of-the-art wellness gym with cardio/strength equipment and are supported by additional wellness amenities that include an indoor pool, a massage room, locker rooms, a salon, and resource areas for health & wellness services, all monitored under CDC guidelines as we continue to navigate COVID-19. In-home personal care and nursing services, if ever needed, are provided by Open Arms Solutions, and on-site visits can be arranged through Hansa Medical Groupe. So, you'll be covered at The Carrington if winter colds or the flu decide to make a visit.
#4: Dining options provide for nutrition and variety. The community lifestyle you'll enjoy at The Carrington in the winter months will eliminate the need for meal planning, grocery shopping, and cleaning up a sink full of dirty dishes. The community's restaurant-style dining offers an extensive menu that features a variety of courses.
#5: Now is the best time to settle into The Carrington. The timing is perfect for your move to The Carrington. By making this valuable decision within the next few weeks, you could get up to 4 months free rent on your new independent living residence. The Carrington is making this incredible offer available to the first 10 new leases on select floor plans.
Settle in before the snow falls and enjoy all of the great benefits along with an entire winter season full of joyful snow days. Call (847) 744-9469 or fill out a form online to arrange a private in-person or virtual tour.