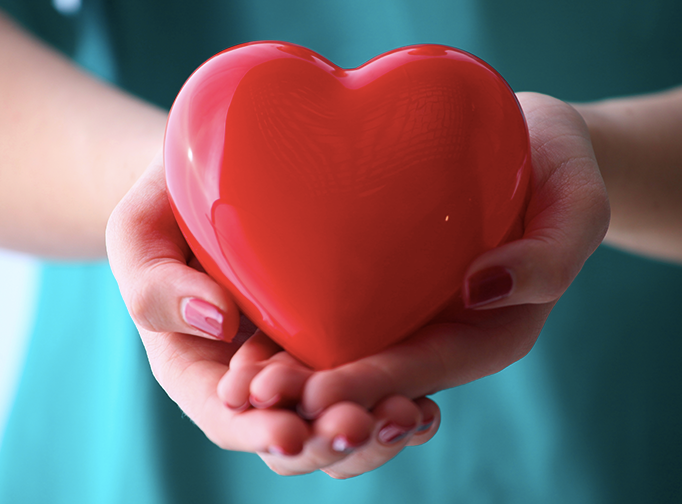 There's a bit of a healthcare revolution going on these days. Multiple initiatives are underway at the federal and state level, and in the private sector, to reform our health and long-term care delivery systems in order to better address the healthcare needs of all Americans, but particularly the needs of more vulnerable groups like seniors. These initiatives have really impacted the senior living industry. But this is not news to you. You're out there searching for the perfect place to spend an independent retirement, and the question keeps coming up: Should I be looking for a place that offers the security and peace of mind of on-site healthcare, just in case I need it someday? We're here to help you answer that question by outlining the 6 key benefits of on-site care!
#1: Peace Of Mind
You may not need care right now. Your focus is independence. It's your time! Time to pick up old hobbies and pastimes. Time to try something new with neighbors and friends. Time to just lock the door and take an extended vacation, if you want. But what if you get sick, fall and break something, or need an unforeseen surgery? The fact that you've chosen a community with on-site healthcare services will give you peace of mind that someone is there to take care of you, and you will not have to move to another community. Carry on—go ahead and enjoy life!
#2: Familiarity
Adding to peace of mind, the availability of on-site care, if you ever need it, gives you feelings of security and comfort in your surroundings. You'll know what professional care you're going to receive, where it will take place, and who will be there to administer care—within familiar surroundings. You see all these compassionate caregivers regularly, and you trust them. They call you by name. They know your medical, emotional and social needs. They are there for YOU!
#3: Connectivity
The availability of on-site care keeps you connected to the larger community of friends and neighbors who are in the same chapter of their life as you. A caring staff keeps tabs on you to make sure you transition and get back to the independent lifestyle you enjoy—as quickly as possible. And, it's easy for your neighbors to visit! This level of community compassion and connection will empower you to thrive and continue to pursue your passions and the retirement of your dreams.
#4: Prevention
Because on-site care is convenient, as a resident, this benefit will improve your awareness and use of preventive screenings, immunizations and recommended aging health services you might not have otherwise considered. Recent studies have shown that on-site care services in senior living communities reduce medication-related issues, hospitalizations, readmissions, and trips to the emergency room. On-site care services are known to lead to improved health, happiness and quality of life, while reducing unnecessary use of health services, thereby achieving cost savings for senior residents.
#5: Programming
When a senior living community has an on-site healthcare component, an independent living resident can expect types of services they may not find in other communities. These services might include:
Educational programming in the form of health and wellness presentations, lectures and health fairs.
Wellness and prevention screenings and monitoring.
Fitness programs.
Medication management and assistance.
Medical appointment reminders.
Care coordination and navigation.
Physical or occupational therapy.
Mental health counseling and therapy.
Primary care.
#6: Professional Networks
It goes without saying that during the times of a national public health crisis like COVID-19, a senior living community that offers on-site healthcare services is preferred over those that do not. Health and happiness of residents and staff are the top priority at The Carrington, where staff is proactive and in constant communication with local, state, and national agencies such as the National Institute of Health (NIH) and the Centers for Disease Control and Prevention (CDC).
To learn more about The Carrington, call (847) 744-9469 or complete our online form to schedule a personal tour.
RESOURCES: Housing and Healthcare: Partners in Healthy Aging by LeadingAge.