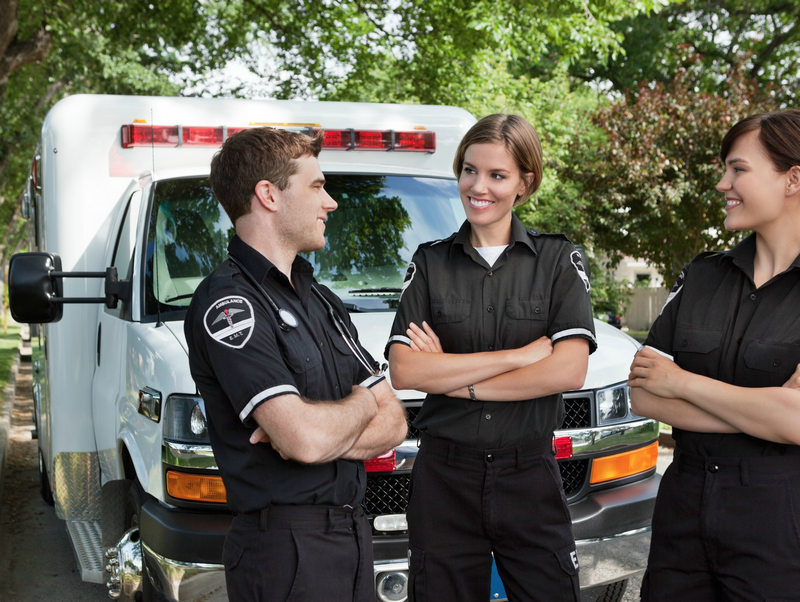 A desire to feel safe and secure is strong motivation for older adults considering a move to a retirement community. Therefore, when we had the opportunity to pursue this unique partnership, we were delighted to do so," said Stephen Kennery, executive director of The Carrington at Lincolnwood senior living community." South Bay Partners, developers for The Carrington, collaborated with the Village of Lincolnwood to establish an EMT station on-site.
The Carrington at Lincolnwood is a rental senior living community being built on a beautiful 13-acre campus in the heart of Lincolnwood. Set to open in February, The Carrington will offer independent living, assisted living, and memory support.
Adam Arnold of South Bay Partners explained that during the construction approval process with various Village of Lincolnwood entities, a concern was voiced early on. "Officials wanted to be proactive about EMT traffic of the new retirement community that would be home to hundreds of seniors. That's a common question when we're developing a new campus," Arnold said. "Providing an EMT satellite station became a logical project on which we could partner with the Village. We are building a garage, office, and sleeping space at The Carrington, so that there can be EMTs and an ambulance on-site 24/7. It's a wonderful idea for all parties involved; the ultimate win-win situation."
"What this means to our residents is that help will always be just a moment or two away. The security of knowing this will be a strong motivator for people moving to the community. They'll feel safe living here. It's very unique, but makes a whole lot of sense," said Kennery.
Other distinctive characteristics of The Carrington include its monthly rental fee, reserved under-building parking, indoor pool and fitness center, four libraries, multiple dining venues, hair salon/spa, gardens, dog park and walking trails. The Carrington is also introducing a unique Life Plan Program which guarantees a 15-day stay at a preferred provider if needed, for skilled care.
See the story in Daily Herald.