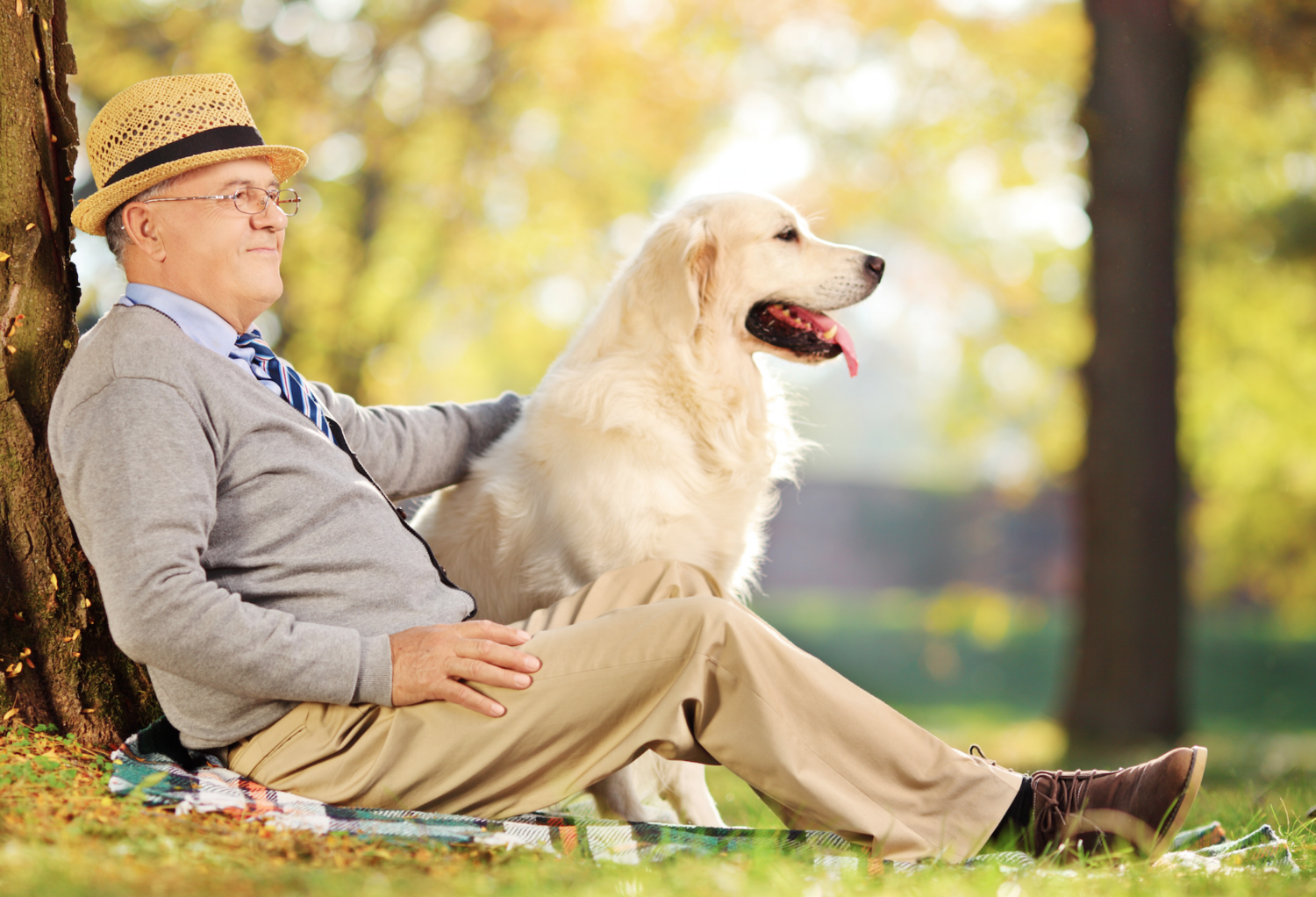 There is no denying that the special relationships we have in our life affect our health and well-being in a positive way. The connections we forge not only offer companionship and a sense of belonging, but research reveals that the health benefits of these ties also have a positive impact on physical and mental prowess to boot.
We know that social bonds foster a sense of belonging, cultivate trust, and provide camaraderie, but they also produce chemicals within our body that enhance mood, decrease anxiety and increase empathy. Researchers are discovering that these positive influences are not exclusive to human relationships, but with furry friends as well.
There are many benefits to owning a pet, even later in life. The CDC lists the health benefits of pet-ownership including decreasing blood pressure and cholesterol levels and feelings of loneliness, and increasing socialization and exercise. Another positive health benefit is the production of "cuddle chemical" oxytocin, which regulates social interaction and is an antidote to depressive feelings. Oxytocin levels elevate when special bonds are created, including those between humans and pets.
The Lincolnwood area prides itself on the multiple parks and recreational paths that dot the landscape. Describing these shared spaces as the "crown jewels" to this pristine village, residents, visitors and their pets have a multitude of options to get out and enjoy the charm of this idyllic city just north of Chicago.
Furthermore, Lincolnwood boasts dog-friendly restaurants, and nearby canine activities.
The Carrington at Lincolnwood is a pet-friendly multi-acre senior living community, meticulously designed with the comforts and conveniences of its residents in mind.   The 13-acre landscaped pedestrian-friendly campus includes a fenced-in dog park.
It is so heartening to know that the strong connections in our lives that bring us so much joy also provide great benefits to our health and well-being. Though the research is encouraging, scientist do not have to confirm the effect of a good cuddle, a nice walk, or quality time spent with a good friend – human or pooch!