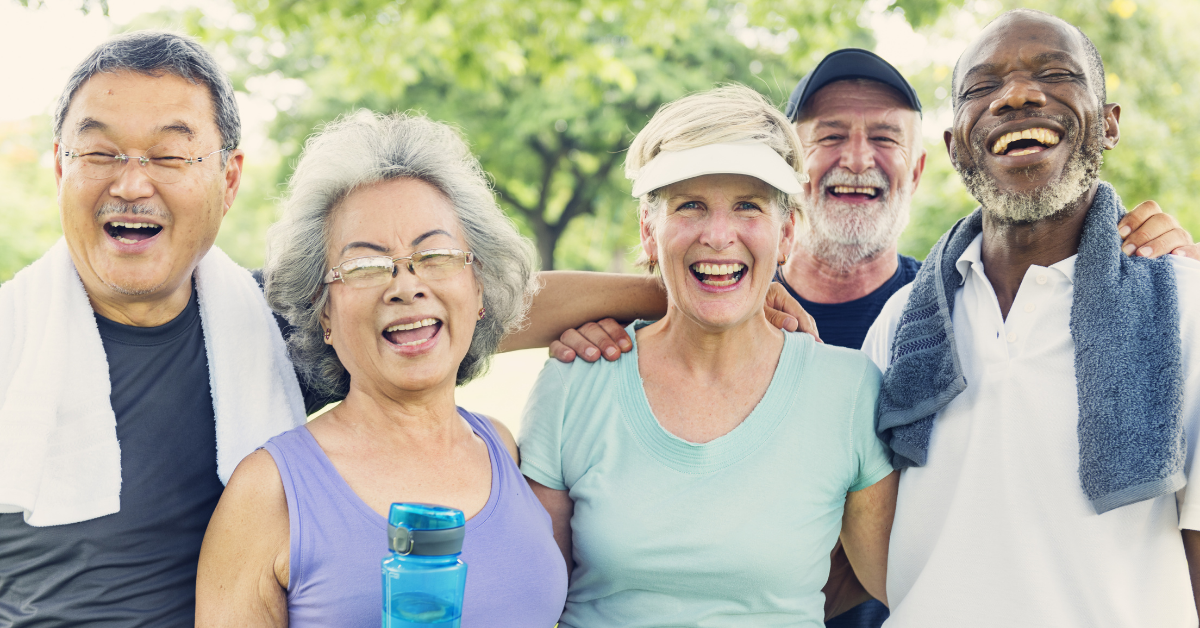 Welcome to the best years of your life…a time when you can trade responsibilities for opportunities. More freedom in your life means the chance to devote more time to the things you like to do, pursue your interests, develop new hobbies, and concentrate on yourself.
In order to get maximum enjoyment from your new-found freedom, you can't overrate the significance of making fitness a top priority in your life. Important at all ages, fitness is especially crucial for seniors, promoting good health which in turn, helps to maintain independence.
Research shows conclusively, that fitness can help manage arthritis, improve heart health, prevent metabolic dysfunction, lower blood pressure, thwart insomnia, and actually increase life expectancy.
Furthermore, exercise is not only beneficial for the body of older adults, but also for the brain, by helping diminish depression, and even by helping maximize cognitive function.
Fitness can be achieved in so many different ways. A recent study found that simply walking for 30 minutes four days a week was enough to strengthen areas of the brain where weakened connections had caused memory loss in subjects aged 60-88. As research continues to confirm, any kind of workout can have a positive impact on mental health. This only further demonstrates the benefits of living an active lifestyle.
Just 10 miles north of downtown Chicago, Lincolnwood serves as a gateway to Chicagoland's North Shore. A prosperous business community, beautiful neighborhoods, and an abundance of nature spaces to explore give this lovely community character, as well as multiple choices for pursuing a healthy lifestyle.
Situated on 13 pedestrian-friendly acres of park-like serenity and charm, the new residences of The Carrington at Lincolnwood represent more than the average senior living community. Within its own doors, The Carrington features many modern fitness amenities, including an extra-spacious wellness gym with cardio and strength equipment; massage room, indoor swimming pool for aqua therapy, exercise classes and water aerobics. Venturing outdoors, the green-space campus – with outdoor patios, courtyards, and walking paths – offer The Carrington's ideal location, and gives residents immediate access to the amenities of the surrounding city of Lincolnwood.
In addition, the Lincolnwood Parks and Recreation Department offers a variety of adult fitness opportunities to appeal to a wide range of interests and abilities. Furthermore, the Department boasts more than 1,728 acres including 13 parks and miles of multi-use paths accessible for biking and walking.
Whatever type of recreational activities you desire, they're well within your reach at The Carrington!